IELTS Registration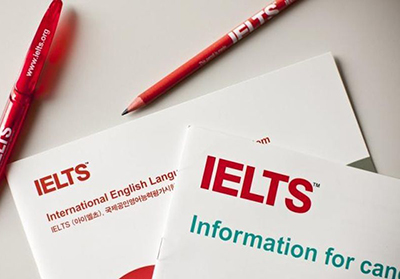 FES Consultants – a renowned name in the field of foreign education is speedily moving ahead, to accomplish a new benchmark that is – togive facilitation to our clients/students in the field of IELTS testing. Many know that the IELTS stand for "International English Language Testing System" and successfully passing this test by securing the best marks, means, opening of the gateway for broader national and international opportunities, otherwise any lacking in this field can hinder at any or many stages in the academic life – most particularly during the foreign education.

FES Consultants Register the students for the IELTS tests. Now let us give some important insights about the IELTS tests that why IELTS test is being taken, which organization conducts this English language test, and what are the benefits of this course?
Q: Why IELTS test is being taken?

A: The IELTS test is being conducted to judge the skills of English in four areas –Listening, Reading, Writing, & Speaking. The ending test – speaking is conducted by a certified examiner through a face-to-face interview process. Thus IELTS test is absolutely productive and informative for the students, as this test is true-to-life and entirely practical.
Q: Which organization is conducting the IELTS testing?

A: Students are at liberty to register themselves at HS Consultants, as we are working in close partnership with British Council. Students usually face difficulty in finding the date, come across the issue of banking hours, or non-availability of application form, or lacking the material for guiding, and so on, yet we are always available to register for test dates that assists in hassle-free facilitating our clients with complete ease of mind. FES Consultants provide one window operation to register in IELTS test
Q: What are the Benefits of IELTS Test?

A: IELTS test provides qualification of command over English to any student during taking admission in any leading foreign college or university – which makes 50 percent work of admission – consider already done. This qualification is recognized by over 6000 institutions and organizations in over 135 countries. The IELTS test qualification gives the command over listening, reading, writing, and speaking skills. IELTS result valid for 2 years.
Q: Who are eligible for the IELTS test?

A: The students who are passionately looking ahead to take admission for higher studies for their Foundation, Associate or Bachelor's Degree & Master's Degree OR Research Degree they are advised to vitally undergo the IELTS test as that would be a bigger breakthrough during their admission process as well as in their overall professional career and future either.

Documents required registering for IELTS.
Filled IELTS Application form

Copy of Passport or CNIC

3 passport size photograph with any back ground

Pay order payable to "British Council" (Exact amount must be verified by FES Consultants staff)


5 Steps to register for IELTS date Select the IELTS dates from given IELTS Calendar OR consult with FES Staff for available dates for test Filled the application form Provide all mentioned documents Prepare Pay order payable to "British Council" OR bring cash to our office, HS Staff will facilitate to make Pay order without any extra cost OR bank charges British Council will contact you for the confirmation of Registration of IELTS date through Email