Admission Procedures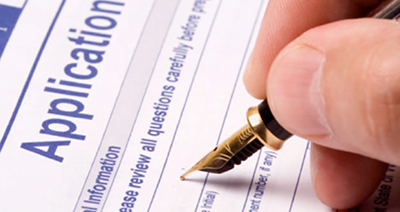 Admission in Foundation course & Year 1 entry course requires fewer documents than direct admission in Undergraduate course. FES Consultants is an authorize representative of all five Major Educational groups (Cambridge, Kaplan, Study Group, INTO &Navitas). FES Consultants arrange an offer in desire pathway course in 48-72 hours. Students can get their offer without submission of statement of Purpose, Reference letter and application fee or UCAS fee. Students could also get an offer on basis of predicted grades. For more information, please contact to staff member at FES Consultants office.
Universities and Colleges Admissions Service (UCAS):
The Universities and Colleges Admissions Service (UCAS) is the British admission service for students applying to university, including post-16 education as of 2012. UCAS is primarily funded by students who pay a fee when they apply and a capitation fee from universities for each student they accept.
As nearly all British higher education institutions are members of UCAS, all those wishing to study for undergraduate degrees in the UK must apply through UCAS. This applies to all categories of applicants as an international student. Applicants submit a single application via UCAS's website with a list of up to five courses for which they are applying. Choices are not listed in preference order. All five choices are confidential during the application process so universities and colleges considering an application cannot see any of the candidate's other choices. Applications must be completed by the middle of the January of the year that the student wishes to start university. FES Consultants facilitate students for their UCAS applications.
*** Students have an opportunity to apply direct in few universities through FES Consultants without using UCAS.
Research Applications:
Applicant interested for applying into Research degree must have 17 years of education & minimum 3 years professional experience. Applicants are required to submit brief Research proposal with strong Bibliography. Research application may take 6 weeks to get processed. Students are advice to contact the Research Supervisor in respective University at first stage to discuss their Research intention than submit their Research proposal. FES Consultants staff member could help students to select the University and advise them about available Research opportunity over there.
Postgraduate application USA:
Although application for Postgraduate studies in USA has become simpler than before but many American Universities asked students to get evaluate their academic documents from recognized bodies in USA before their assessment. Students can send their certified copies to World Education Services (WES) for evaluation, which may take 2-4 weeks. WES ask applicant to pay their evaluation fee in advance through online OR other method to get their documents evaluate. FES Consultants staff member would advise applicant about the requirements prior their application process.
Applications for Malaysian Universities:
Admission in Malaysian Institutes is different as students are required to pay application and registration fee in advance to get their application assess and as soon as their offer issued they would require to pay their visa fee to institute as Institute in Malaysia arrange visa approval from Malaysian immigration authorities. Please contact to FES Consultants office for detail information.