About Us
Director's Message
Director's Message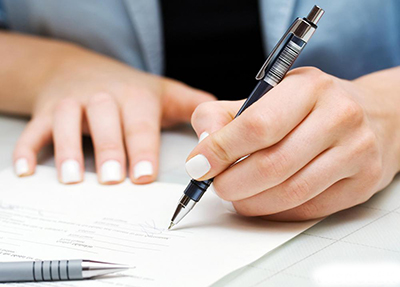 FES Consultants was established in the last 2003 with our primary and precise mandate to provide guidance and counseling to those foreign-education aspiring students who are very eager for higher studies in any leading center of higher learning in UK, Australia, Canada, and USA. Initially our commercial entity was started at Karachi. We are looking forward to expand our consulting centers and expand our entity all over Pakistan.

FES Consultants has developed remarkably by retaining its best role in promoting its noble cause of foreign education through motivating and persuading the students to get admission in any distinguished college or university for higher studies as well as by pragmatically helping them to clinch the accredited degrees, and ultimately pushing them to the stage of acquiring higher positions in corporate and private sectors of our country as well as in many multinational companies across the globe.

It is a matter of great satisfaction and happiness that our students demonstrate, high degree of dynamism as well as enthusiasm to outclass the youths of their contemporary era, thus they seriously strive to get admission in any famous foreign college or university. By seeing their immense interest, it also arouses our zeal to extend our best services in the shape of guidance with our utmost attention to brief them to achieve their ultimate goal and destination.

I believe in giving a unique niche to the FES Consultants by introducing innovative ideas which are aimed to prove helpful to acquire highly productive skills and competencies by our students – as these are the students who can erect a stronger edifice on the most stronger foundation which are needed to materialize the dreams seen by the benefactors of our nation and country – Allamah Muhammad Iqbal – Poet of the East and Quaid-e Azam Mohammad Ali Jinnah – Father of the Islamic Republic of Pakistan.

We feel elated to note down that we had initially working for one destination that is United Kingdom, yet with the passage of time, we scaled upon the new heights and started to work for Australia, Canada, as well as USA.
We have added an infomercial by putting exceptional endeavor that hints towards something reminiscent to our fast paced roles to provide the best knowledge and knack to the students – being provided – under single roof. Higher education is truly a higher adventure, or in other words exploring any new horizon or finding any new planet that proves assisting to broaden the mindset and vision of our students.
I would like to suggest to the viewers and readers of our site that please see our site thoroughly that will give them the best insights about the foreign education as well as our exclusive services – which give us a prominent position among the foreign-education service providers. Visit at our office to behold the way we are working to promote the students of our nation and country. By looking, I hope you would surely impress and be ready to give the opportunity of service to me.
FES Consultants is fully optimistic that in the days to come ahead, we would be giving some more good news not only to our past students added with our existing students, even to our prospective students either.
I will end up with a Hadith of Hazrat Muhammad (P.B.U.H),
" Ilmhasilkarochaheuskeliyetumhecheenkyunnajana pare."
Our appreciation goes to you for staying with us!!!
Syed Kamran Weqar
Director Foreign Education